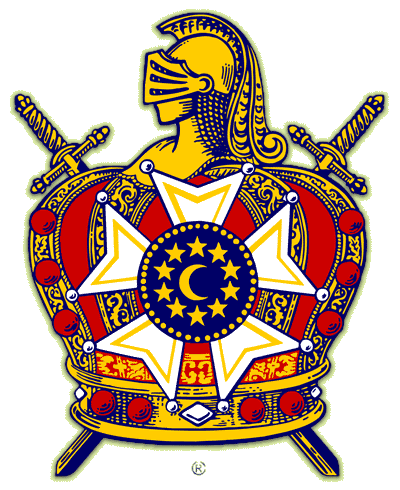 This month,
DeMolay International
turns 90 years old! That's right, it was 90 years ago that Brother Frank S. Land created the DeMolay Fraternity as a result of wanting to help out the son of a late Lodge member.
Since then, the organization has grown dramatically with more than 1000 Chapters worldwide. Along with several Brothers, I helped start
Trinity Chapter
here in the Syracuse area only a year ago. The Chapter is really starting to grow and the lads are having a great time.
In celebration of this birthday, New York DeMolay is sponsoring a gathering at the Grand Lodge building on Saturday, March 28th. From the State Master Councilor, Brian Bidnick:
"On March 28th, the members and advisors of New York DeMolay and many other jurisdictions will come together in New York City for a celebration in honor of this historic event. The event will be held in Masonic Hall, New York City, the location of where the original chapter in New York State met and one of the premier Masonic Buildings in the world. The plan is to have all the things that makes DeMolay great - good food, good fellowship, and good fun combined with the initiation of new Brothers from our jurisdiction and others."

The tentative schedule for the event is:
3:30 PM to 5:30 PM New York State DeMolay Chapter opens – Grand Lodge Room
Initiatory and DeMolay Degree Portrayals (open to Master Masons and Advisors)
Historical Presentation (open to the public – 5:00 PM)
5:30 PM to 7:30 PM Dinner - 2nd Floor ($15.00 per adult, Youth below 18 - $10.00)
7:30 PM to 8:30 PM Magic Show presentation – Grand Lodge Room (see Flyer attached)
8:30 PM to Midnight Dance – 2nd Floor (everyone welcomed as our guests)
"We would like you to join us. Mark the date and come out as the entire state throws the party of the century, and invite all of your friends and family to come along. All active and senior DeMolays, candidates for membership, advisors, sweethearts, Masonic members, OES and all those that are interested in the youth of our country are welcomed and encouraged to attend. Degrees will be performed by New York DeMolay that afternoon, and several jurisdictions are bringing many prospective members to share in the fun!
I, along with several members of Trinity Chapter will be there. For more information, visit the New York DeMolay website.
"